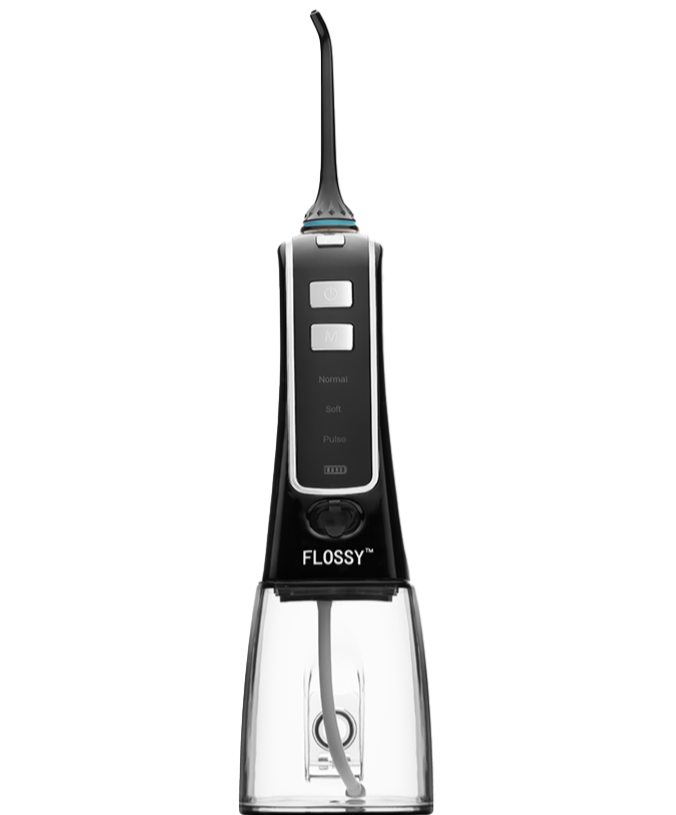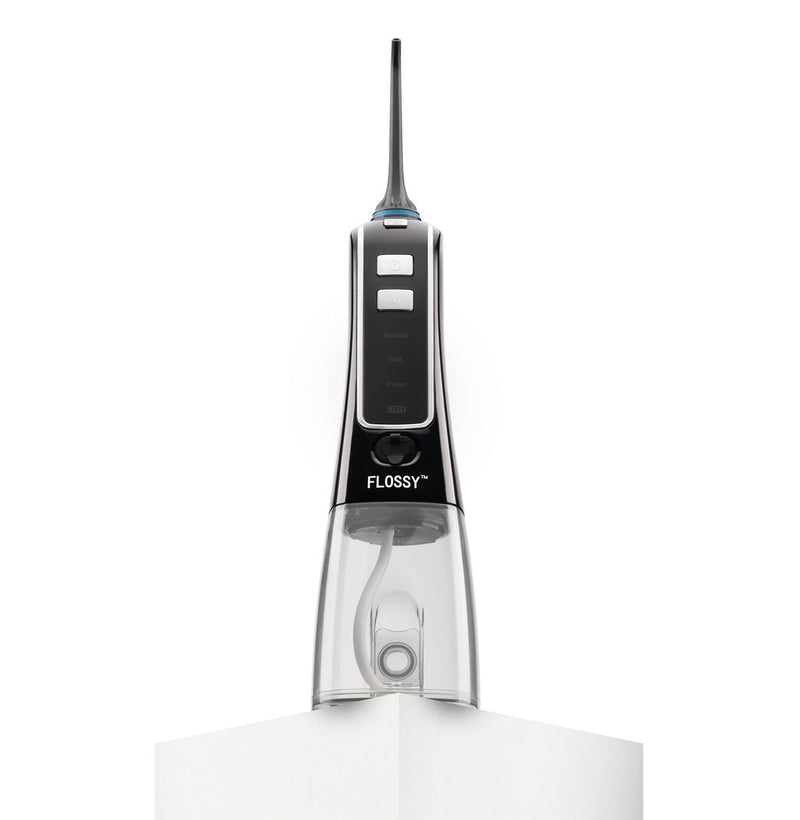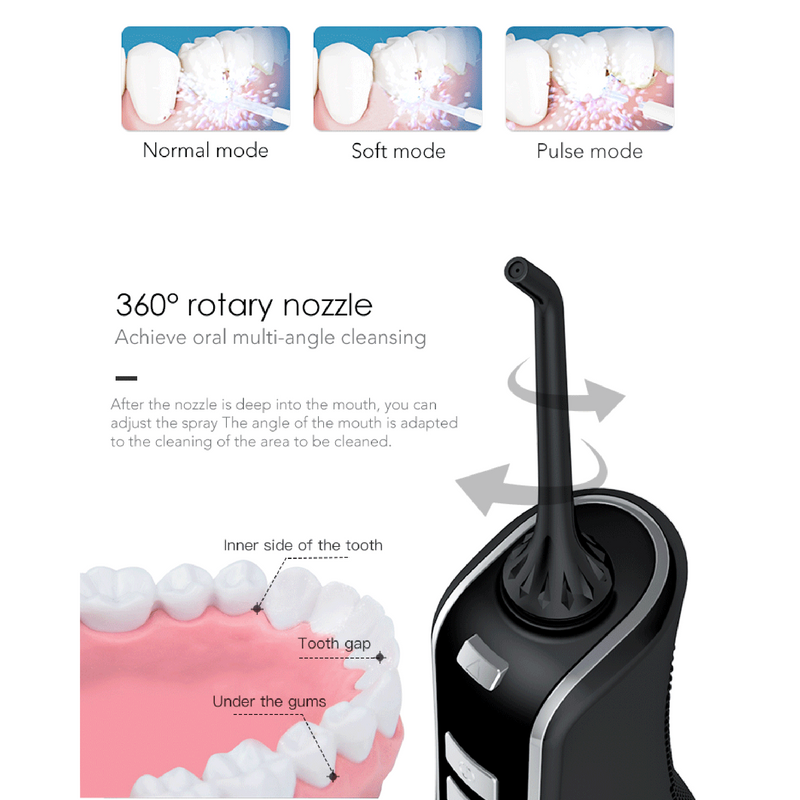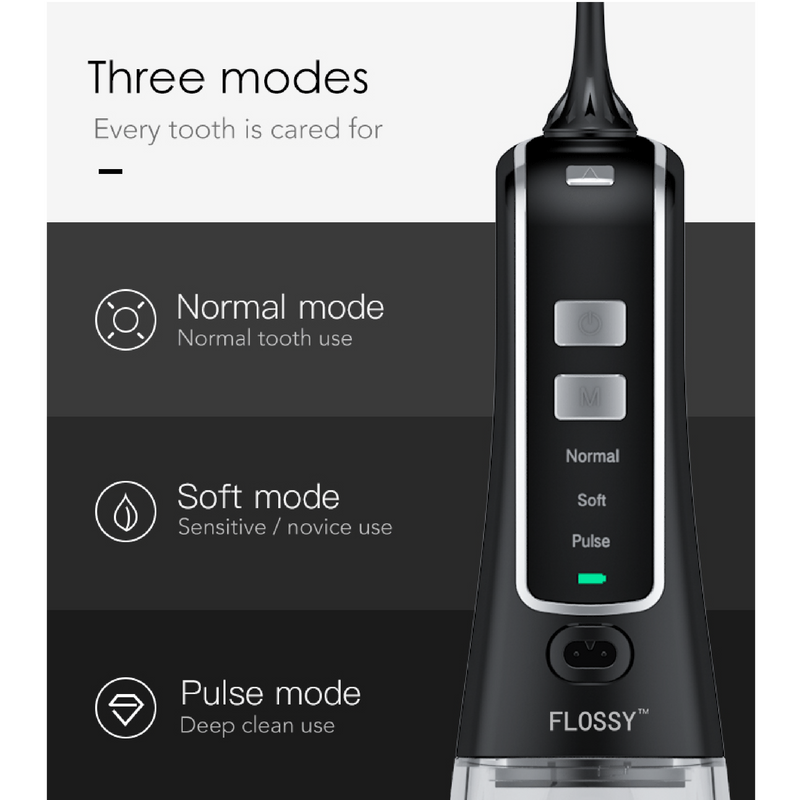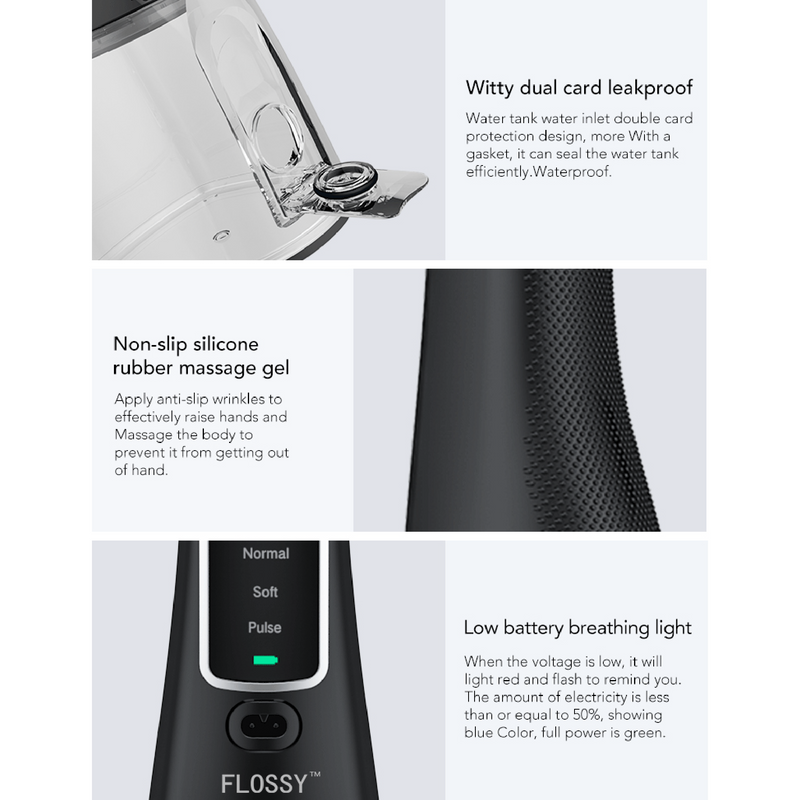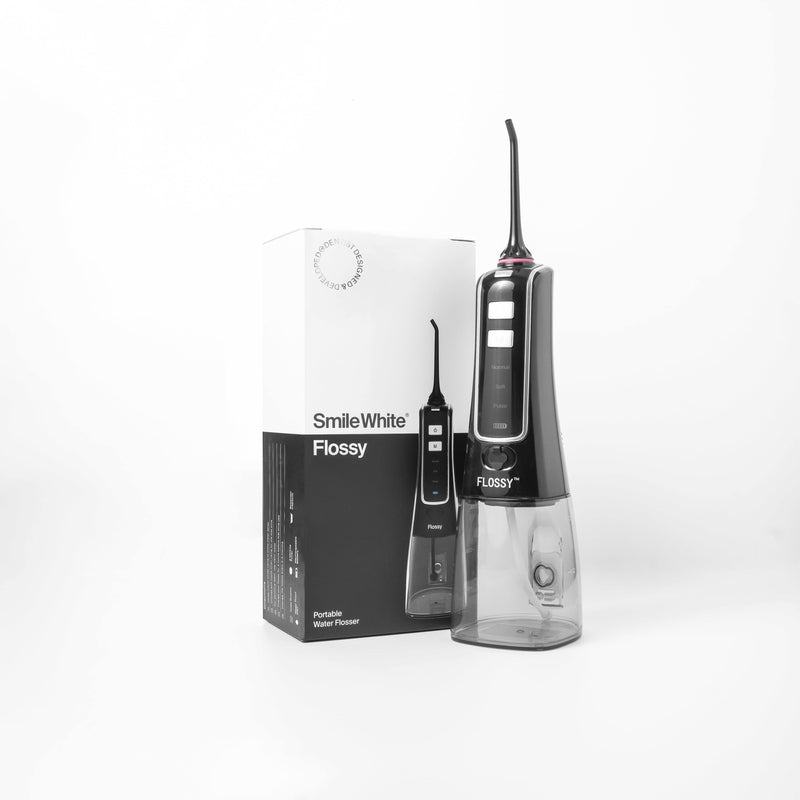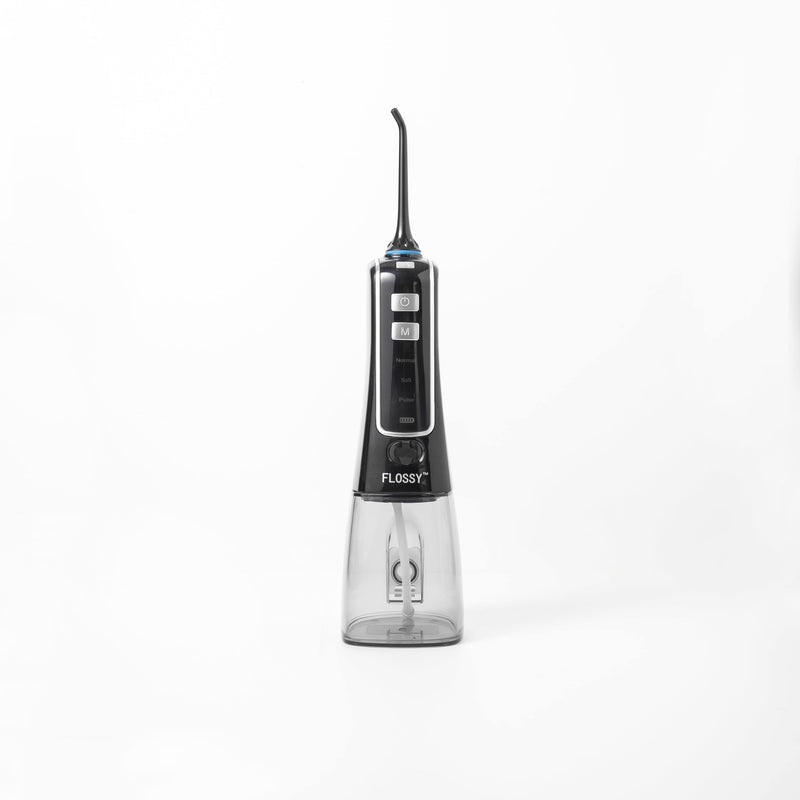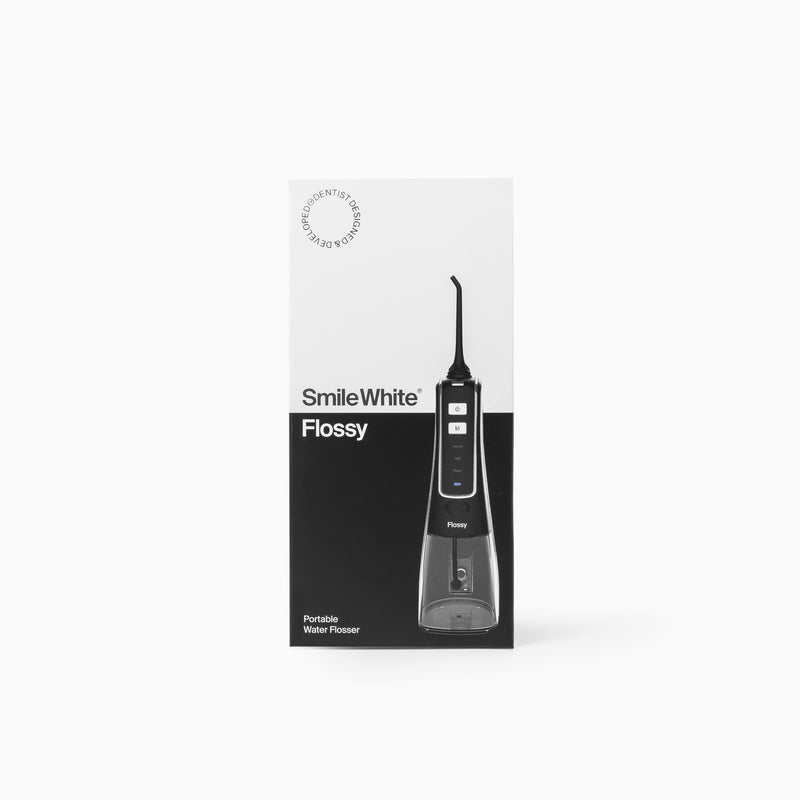 Flossy Everyday
people are currently looking at this product
FREE Postage + one less thing to think about.
Every 1000 points, get a free Tin of Fresh Tabs!
Flossy is the perfect addition to your dental care routine. Our electric water flosser leverages innovative high-pressure water pulse technology, efficiently eliminating persistent plaque and food particles even in those hard-to-reach corners of your mouth, leaving your teeth and gums feeling fresh and clean.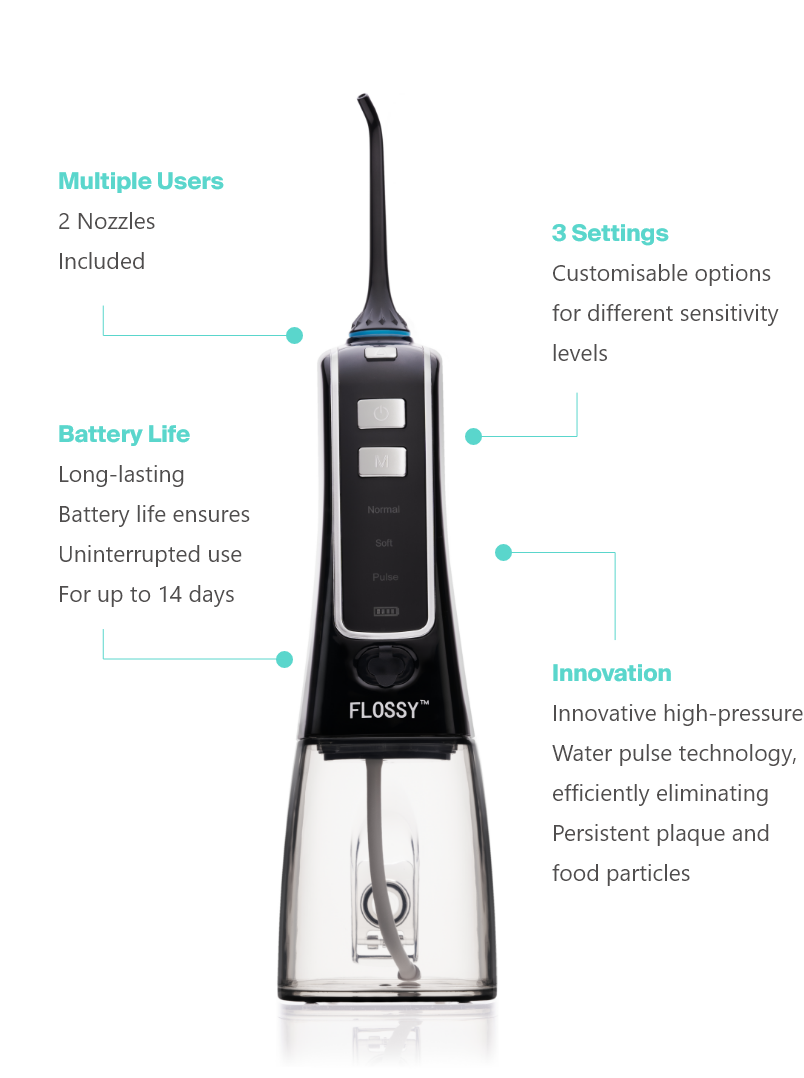 Product Benefits
Superior Plaque Removal: Smile White's Flossy electric water flosser utilises high-pressure water pulse technology, generating 1400 pulses per minute, to remove 99.9% of plaque from treated areas. It's much more effective than brushing and flossing.
Customised Cleaning Modes: Flossy Everyday offers three distinct cleaning modes - Normal, Soft, and Pulse - catering to various dental needs and sensitivity levels.
Long-Lasting Battery: With Flossy, you can enjoy uninterrupted use for up to 14 days on a single charge. Its long-lasting lithium-ion battery makes it perfect for on-the-go use.
Compact and Portable Design: Flossy's sleek and compact design allows for easy storage and portability, making it convenient to carry with you wherever you go.
Family-Friendly and Hygienic: Flossy comes with two colour-coded nozzles, making it easy to share among family members or friends without the worry of cross-contamination.