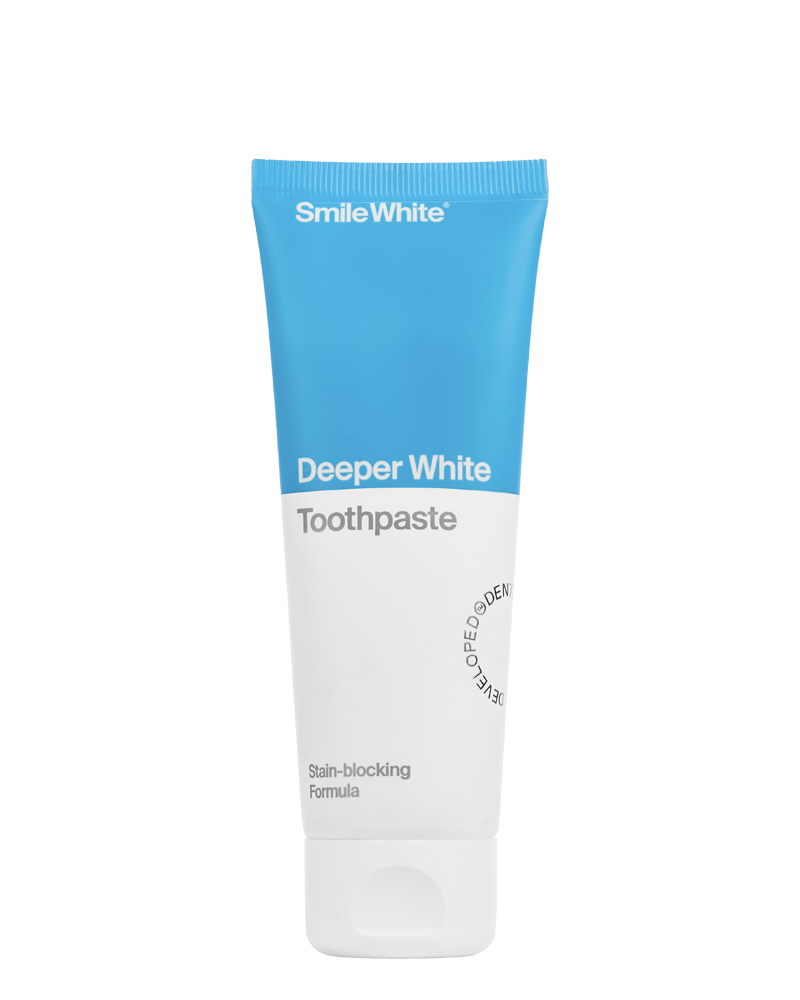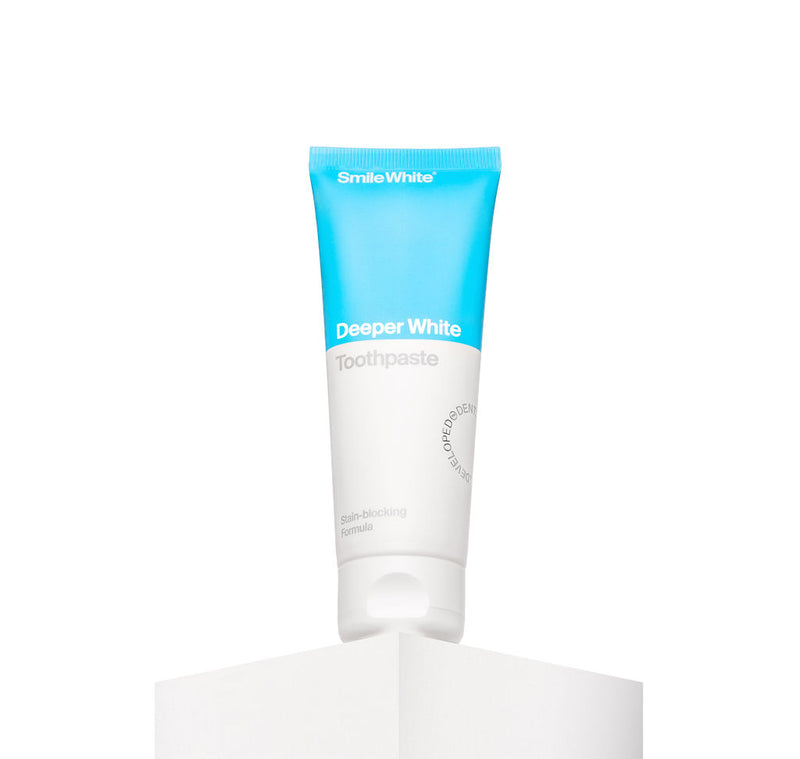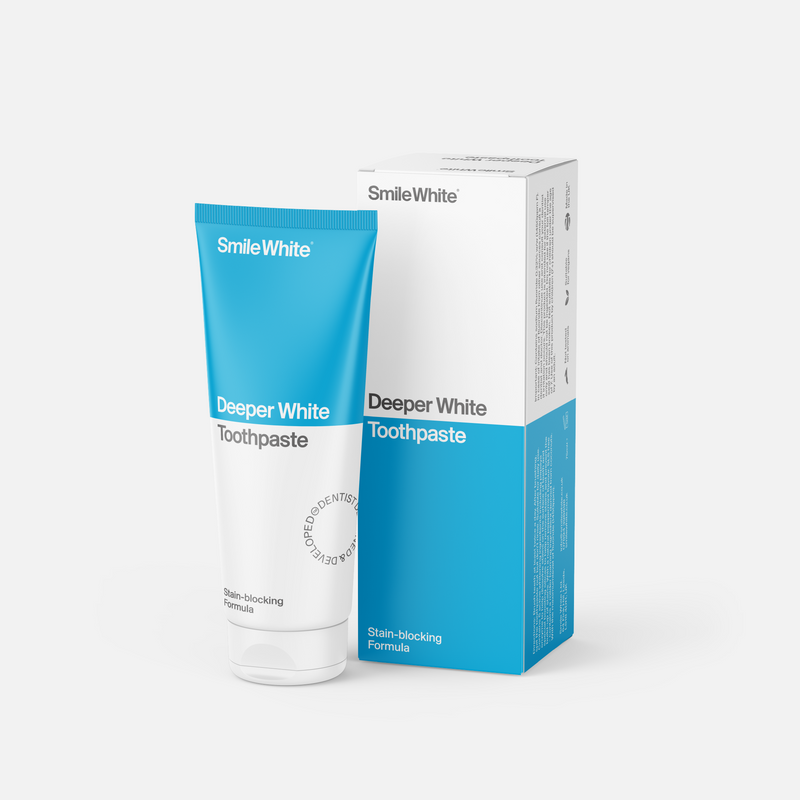 Deeper White Toothpaste
people are currently looking at this product
FREE Postage + one less thing to think about.
Every 1000 points, get a free Tin of Fresh Tabs!
Deeper White Toothpaste by Smile White is the best solution for deep stain removal and teeth whitening.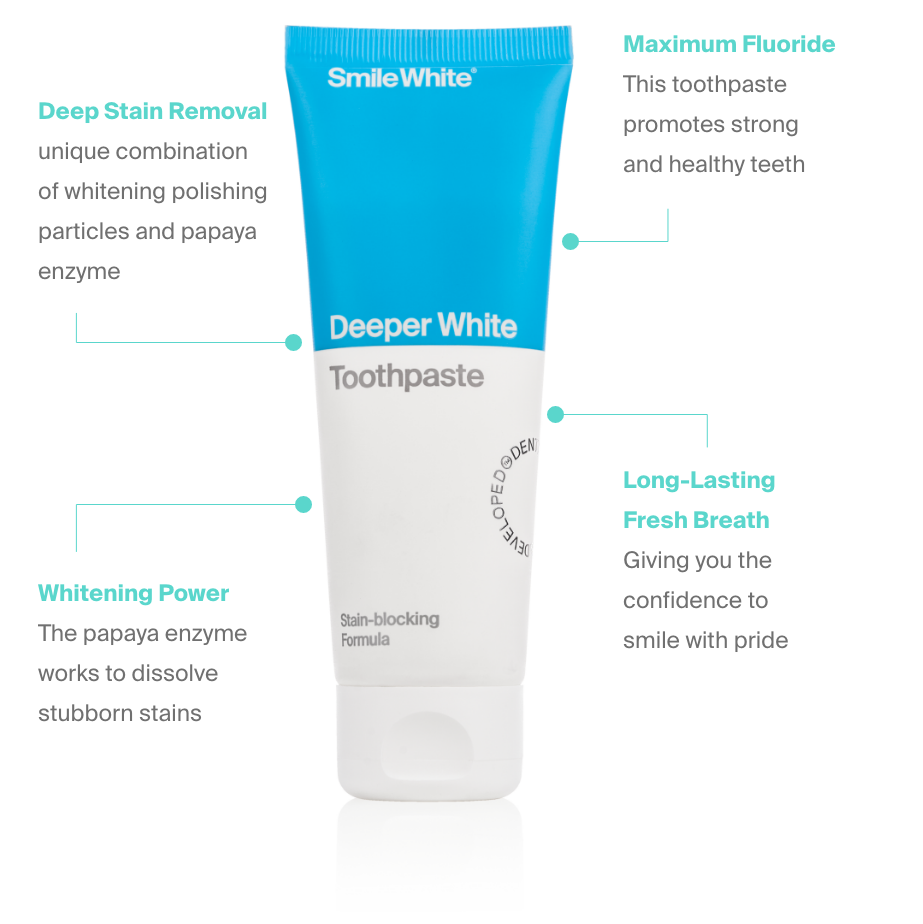 Product Benefits
Deep Stain Removal: Specially designed for deep stain removal, thanks to its unique combination of whitening polishing particles and papaya enzyme. It tackles even the toughest stains to reveal your teeth's natural whiteness.
Whitening Power: The papaya enzyme works to dissolve stubborn stains, while the whitening polishing particles help to effectively remove them from your teeth, leaving them visibly whiter.
Gentle Formula: Its SLS-free formula is gentle on both your teeth and gums, making it suitable for daily use. You can achieve a deep clean without worrying about sensitivity or irritation.
Maximum Fluoride Protection: With the maximum level of fluoride, this toothpaste promotes strong and healthy teeth.
Long-Lasting Fresh Breath: Deeper White Toothpaste doesn't just whiten your teeth; it also leaves you with long-lasting fresh breath, giving you the confidence to smile with pride.