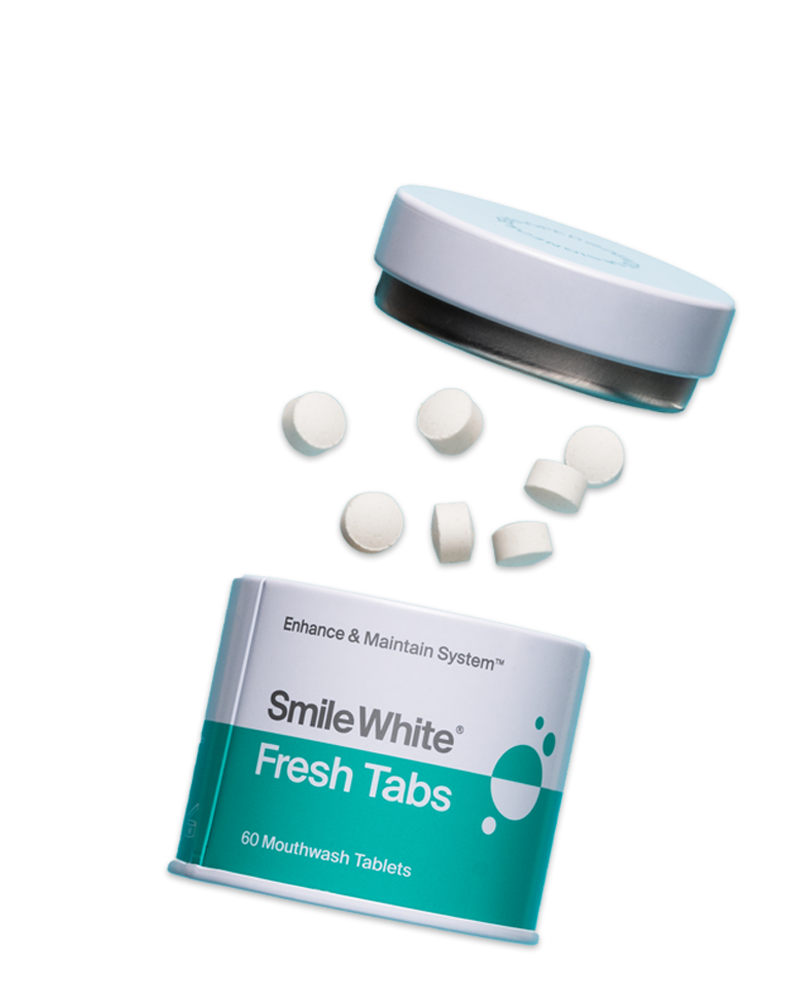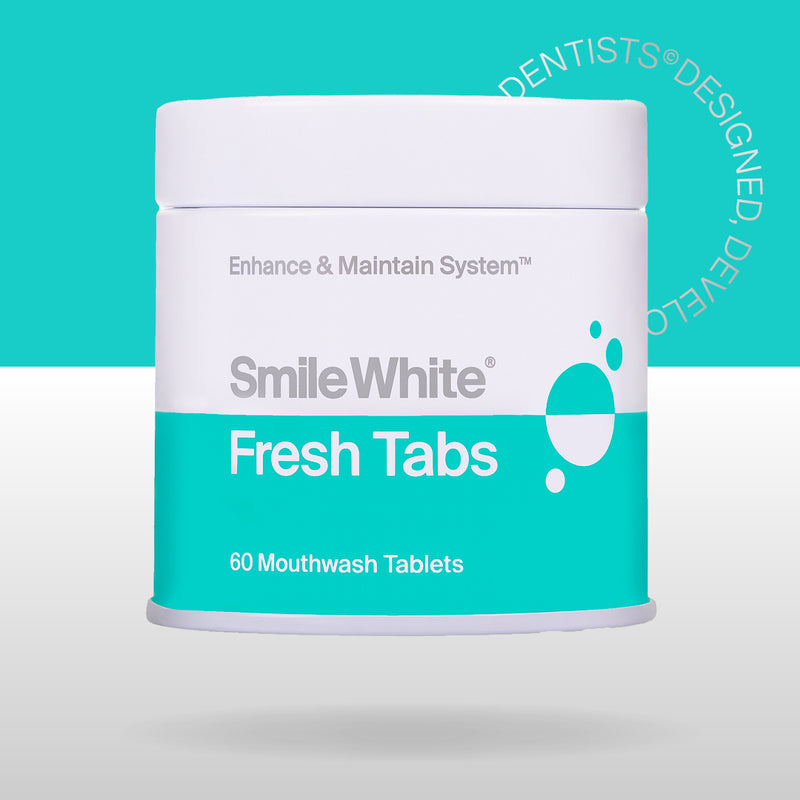 Mouthwash Tabs
people are currently looking at this product
FREE Postage + one less thing to think about.
Every 1000 points, get a free Tin of Fresh Tabs!
Gone are the days of liquid mouthwash tablets poured out of a plastic bottle. Smile white mouthwash tabs are a brand new, innovative environment friendly mouthwash tablet with a high percentage of xylitol which help kill the bacteria responsible for tooth decay.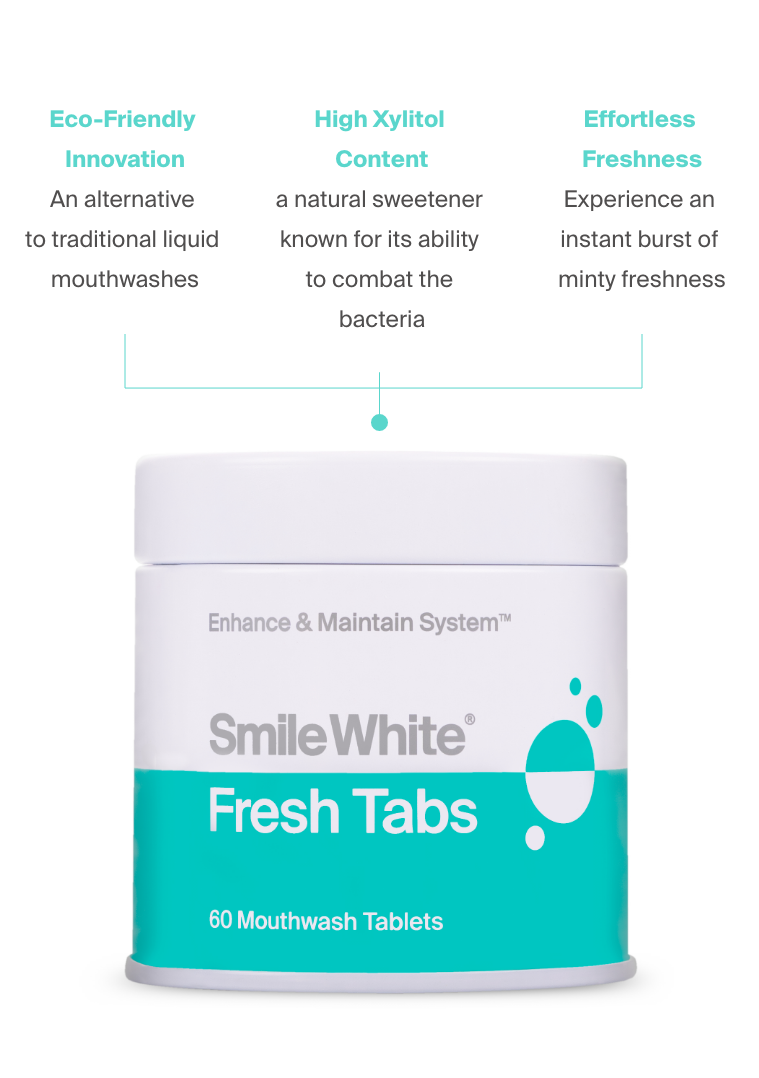 Product Benefits
Eco-Friendly Innovation: Innovative and eco-friendly alternative to traditional liquid mouthwashes. Say goodbye to plastic bottles and embrace a more environmentally conscious approach to oral care.
High Xylitol Content: Contain a high percentage of xylitol, a natural sweetener known for its ability to combat the bacteria responsible for tooth decay.
Convenient Travel Companion: Packaged in a compact, travel-friendly container, these mouthwash tablets are perfect for on-the-go use.
Effortless Freshness: Using Smile White's Fresh Tabs is as simple as popping one into your mouth, taking a sip of water, and letting the magic unfold. Experience an instant burst of minty freshness.
Revitalising Oral Sensation: With each use, these tablets provide an invigorating sensation that revitalises your entire mouth. You'll feel confident and ready to showcase your radiant smile to the world.